Back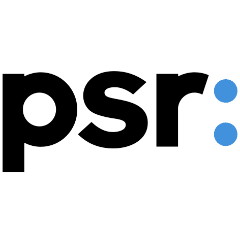 Business Analyst
Public Sector Resourcing
Public Sector and Government,
Contract,
Remote
Role
Business Analyst (Inside IR35)

Contract Term: 6 Months

Contracting Authority: The Foreign, Commonwealth & Development Office

Location: Hybrid Working (1-2 days a week in London office)


Job Purpose:

The Business Analyst role supports project management and business analyst activities. The Business Analyst is responsible for capturing, documenting and maintaining the Programme requirements.

As a Business Analyst, you will make sure outcomes are aligned with the service vision and business strategy by connecting the current and future business models and delivering towards achieving the business architecture strategy. You will also be involved in supporting and informing product iteration, evolution and optimisation.

You will build and manage effective stakeholder relationships internally and externally. You will challenge constructively and act as a critical voice to stakeholders and delivery colleagues in order to achieve solutions that are fit for purpose.

You will work independently and/or as part of a team and will have a good understanding of your own work area. The Business Analyst role is crucial in bridging the gap between the business stakeholders and the Programme.


As a Business Analyst your main responsibilities would be:


Gathering, managing, and validating requirements, as well as business strategy problems, in the most appropriate and effective manner for the programme
Conducting process capture and engineering activities to document business processes
Ownership of scope and feasibility analysis
Facilitation and capture of stakeholder views via interviews, surveys, document analysis or workshInput and escalation of risks and issues into project RAID logs
Building strong relationships with business stakeholders and programme team to facilitate effective communication and collaboration
Validating specific requirements to ensure accuracy and alignment with business goals
Owning the challenge of driving Business Analysis delivery through to conclusions
Modelling processes/procedures using established techniques with understanding of their purpose and importance.


You'll have:


Proven experience as a Business Analyst, with a clear focus on requirements gathering and analysis
Strong analytical and problem-solving skills
Ability to adapt to changing project requirements and work in fast-paced agile environment
Excellent, written, verbal and interpersonal skills
Experience in managing relationships between external partners and business stakeholders
Exposure to a variety of development methodologies and techniques, both Waterfall and Agile
The role holder is expected to act with minimum supervision and to deliver to schedule whilst balancing multiple priorities
Excellent communication and collaboration skills
Familiarity with IT networks
Strong analytical skills
Active SC Clearance is required for this role

If this Business Analyst role sounds like something that you would be interested in, please click the link to apply or get in touch with Michelle.floyd@publicsectorresourcing.co.uk.

Should you require reasonable adjustments at any point during the recruitment process or if there is a more accessible way for us to communicate, please do let me know. ​

If you consider yourself to have a disability or if you are a veteran, and you meet the essential criteria for the role, PSR provides a 'Guaranteed Interview' scheme whereby you will have the opportunity to discuss this role and your suitability with a member of our PSR Sourcing team.

If you qualify, please notify us on PSRapplications@publicsectorresourcing.co.uk and we will be in touch.

In applying for this role, you acknowledge the following "this role falls in scope of the Off Payroll Working in the Public Sector legislation. Any rates of payment quoted will reflect the gross rate per day for the assignment and will be subject to appropriate taxes and statutory costs. As such the payment to the intermediary and your income resulting from this contract will be different".

Please be aware that this role can only be worked within the UK and not Overseas.